Issue 22, Spring 2015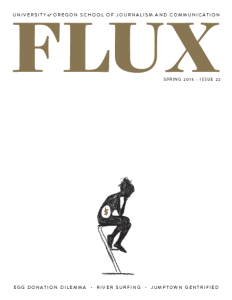 Issue 21, Spring 2014
Issue 20, Spring 2013

Is the Price Right?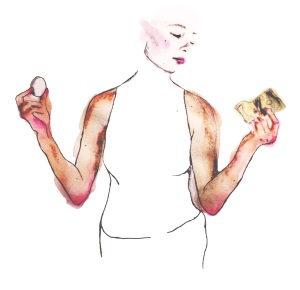 With little cash to pay for groceries let alone a happy hour with classmates, Megan realized she needed to find a source of income. So she dragged the mouse to the search bar and typed in Egg Donation.
Suddenly, Megan was about to enter a world inhabited by many a cash-strapped young woman; a world where women trade their unfertilized, healthy eggs for payments of upwards of $100,000… Click to read more
2013 Associated Collegiate Press Second Place Feature Story of the Year – When Communities Collide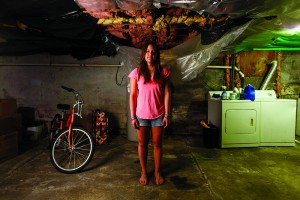 It's a typical spring day in Eugene, Oregon—sixty degrees and partially sunny, with rain clouds billowing in the distance. Living in a region saturated with rain for 144 days of the year, most Eugene residents are not fazed by the inevitable showers creeping toward the city. Katie Morrison, however, shudders at the thought of storms in the forecast. "When it's raining outside, it's usually raining in my closet," says the University of Oregon senior, gesturing toward the decaying walls meant to protect her clothing… Click to read more
As a child, Michael Garnier never had a treehouse in his backyard. The same cannot be said for his children. More than twenty years ago, Garnier turned his childhood dream of owning a Swiss Family Robinson-inspired estate into reality and converted his land near Takilma, Oregon, where California meets Oregon, into one of the state's most controversial and talked about properties. Today, Garnier's company, Out'n'About Treehouse Treesort, has the world's highest concentration of treehouses per square mile, according to Inhabitat.com… Click to read more
Activism 2.0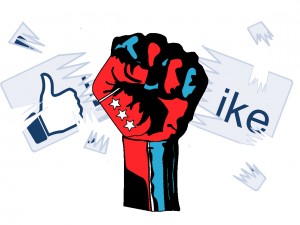 The aroma of incense wafts through the air. Motivational messages and the Grateful Dead concert memorabilia line the walls. On a table sits a computer. Welcome to David Freeman's living room, the humble nucleus of the Pledge project, one of Eugene, Oregon's newest nonprofit organizations… Click to read more
Flux Local Artist Series: Hip-Hop on Lachdown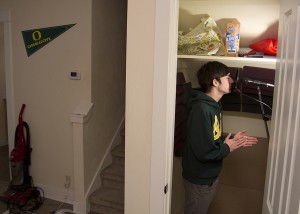 University of Oregon sophomore Amos Lachman hadn't developed his appreciation for hip-hop music until he began listening to the Wu-Tang Clan as a youthfully curious middle school student. Soaking in the legendary New York-based hip-hop group's inventive lyricism and collaborative style, Lachman discovered his passion for rapping early in life through inspirational songs such as "C.R.E.A.M," "Protect Ya Neck," and others by the Wu-Tang Clan. From that point forward, Lachman has devoted his spare time to crafting his own unique rap style and manifesting dreams of following his musical idol's footsteps… Click to read more
My Miraculin Immunity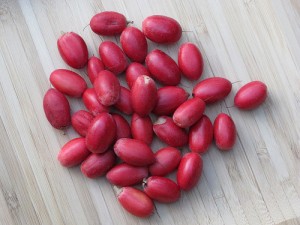 Imagine ingesting something with the ability to confuse your taste buds so radically that they can't distinguish the flavor of a tart lemon from sweetened lemonade. You'd think a substance with such far-fetched qualities could only be conjured by the mind of Willy Wonka. Contrary to popular belief, inducing this hallucination of the taste receptors is possible… Click to read more
Nike's Ruby Red Slippers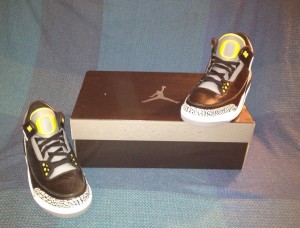 On February 4th, 2012 I won the lottery . . . or at least Nike's version of it.
Before the start of this year's NCAA men's basketball season, Duck fans were informed of a promotion that would have everyone wanting to be at Matt Knight Arena before everyone else: a pair of sneakers.
These aren't just any ordinary sneakers, though… Click to read more
Earth's Extraterrestrial Animals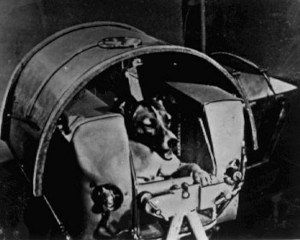 Before NASA propelled earth's first man into orbit, the space program sent our species' closest relative.
A chimpanzee named Ham achieved world fame as an American "astro-chimp" after exceeding our planet's boundaries on January 1st, 1961. Though monumental, Ham's space voyage was not out of the ordinary during this era in history… Click to read more