Ladies First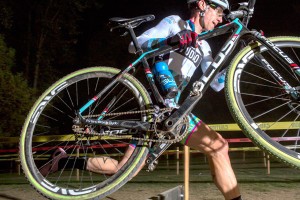 The highest spots in the Category A Cross Crusade standings are filled with names like Ryan, Sean, Erik, and Ben. But one name in particular stands out near the top.
Molly Cameron has always enjoyed competing with the guys. And for a time, she was one of the guys. Cameron is the only transgender athlete to compete in the Union Cycliste Internationale (international competitive cycling organization) Cyclocross World Cup.
Now, she's at the front of the peloton heading into the fourth and fifth stages of the Oregon Bicycle Racing Association's Cross Crusade series this weekend at Deschutes Brewery… Click to read more
Rock Prodigy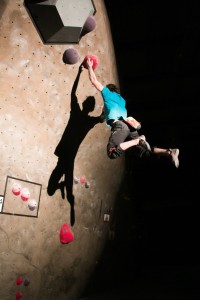 Cameron Thomson doesn't have a letterman's jacket, although she's one of the most accomplished athletes at North Medford High School. What symbols Thomson does have to show for her athleticism, however, are some of the strongest, most callous-covered fingers of any 15-year-old in Southern Oregon.
Thomson is one of the country's best rising stars in the sport of climbing, and going into the second installment of the Bend Boulder Bash series this Saturday, she's at the top of the rankings… Click to read more
Earning Your View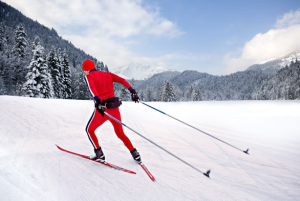 Skiing and ice skating are two of the most beloved snowy weather sports. But a lesser-known winter activity has become just as popular in the Cascades that binds the two sports together.
Skate skiing combines the atmosphere and terrain of Nordic skiing with the motions and fitness required for long-distance, and at times uphill, skating… Click to read more
Devin the Dude Blows Through Bend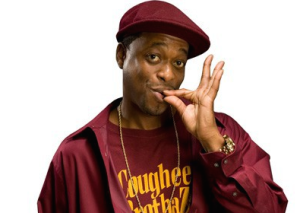 When Devin the Dude's favorite sticky, green substance became recreationally legal a few months ago, his fans knew he'd be on his way to Oregon shortly.
Sure enough, just in time for the holidays, The Dude will be in Bend next week headlining at the Domino Room. It's the first stop he and Potluck, the hip-hop duo hailing from Humboldt, California, will be making in the Northwest on their Happy Holidaze tour… Click to read more
A Ride Through Time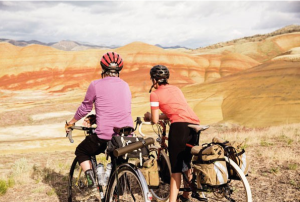 Oregon's richest prehistoric landscape could soon have a new addition.
Currently in its "recommended" phase, the Painted Hills Scenic Bikeway would become the state's 15th official scenic bike route if approved by the Oregon Parks and Recreation Department… Click to read more
Ski & Stay in the Backcountry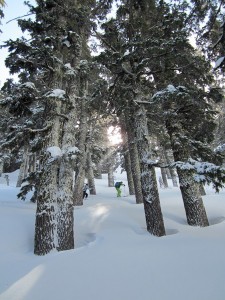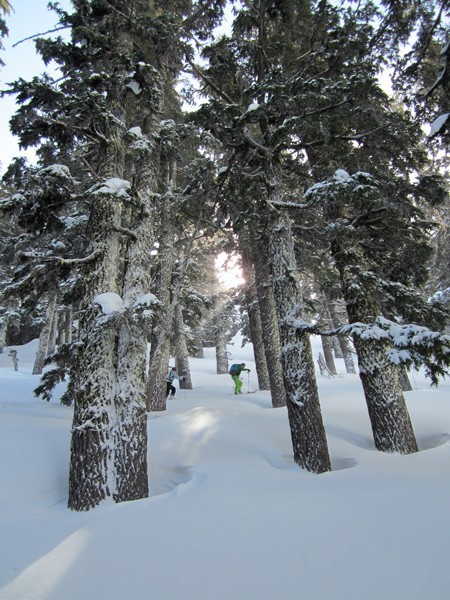 Winter is coming. Which means it's almost time to kick the dust off your ski boots and cash in those sick days you've been stashing away. For those who find groomed slopes and lift rides too tame, Three Sisters Backcountry has brought a more ambitious skiing option to Central Oregon. There are no greens, blues, or black diamond runs on The Hut to Hut Nordic Traverse experience. Only unkempt powder awaiting fresh tracks… Click to read more 
Worried about stress?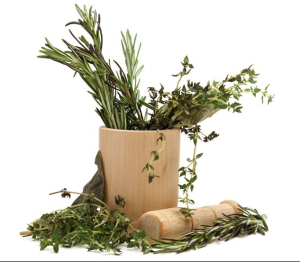 If you feel yourself coming down with a case of the winter blues, don't worry, there are plenty of remedies that don't require a trip to the pharmacy. Dr. Natasha Rudd, a naturopathic practitioner at Sage Health Center, shares some tips to help keep stresses away naturally… Click to read more